FS Skate and Snow presents a special screening of Machotaildrop, along with the premieres of Naughty Boyz & Traumatized Till Snow.
Doors at 6:00 PM – Machotaildrop at 6:30 sharp
Naughty Boyz & Traumatized Till Snow at 8:30
$10.00 advanced tickets available at FS and Queue
$ 7. 00 at the door with a donation to the Campus Food Bank
** Free entry to Naughty Boyz & Traumatized Till Snow **
All Proceeds from this event will go to the Mckernan Skate Spot Project, dedicated to the loving memory of Tyler "Teebs" Stuart.
http://www.mckernanskateboardproject.com/
Machotaildrop is a highly visual and fantastical journey about an amateur skateboarder, Walter Rhum, who realizes his dream of turning pro and riding for the world's greatest skateboard company… Machotaildrop. Set in an anachronistic time and place, Machotaildrop is the greatest skateboard company of its day and the regal and grand sport of skateboarding has been thriving for many generations. Walter's journey serves as a window through which we discover the dark underbelly of what appears at first to be a benign skateboard company. http://www.imdb.com/title/tt1315388/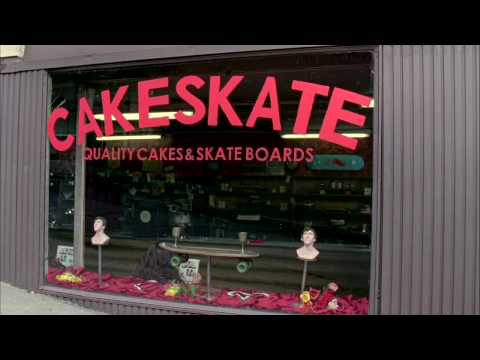 If you could share this with your friends, it would be greatly appreciated. It would be great to get as many people out to this event in support of this great cause.
Lets make this event a great success.
Thank you